#!++ with debian 10
The classic minimal crunchbang feel, now with debian 10 buster.
Screenshots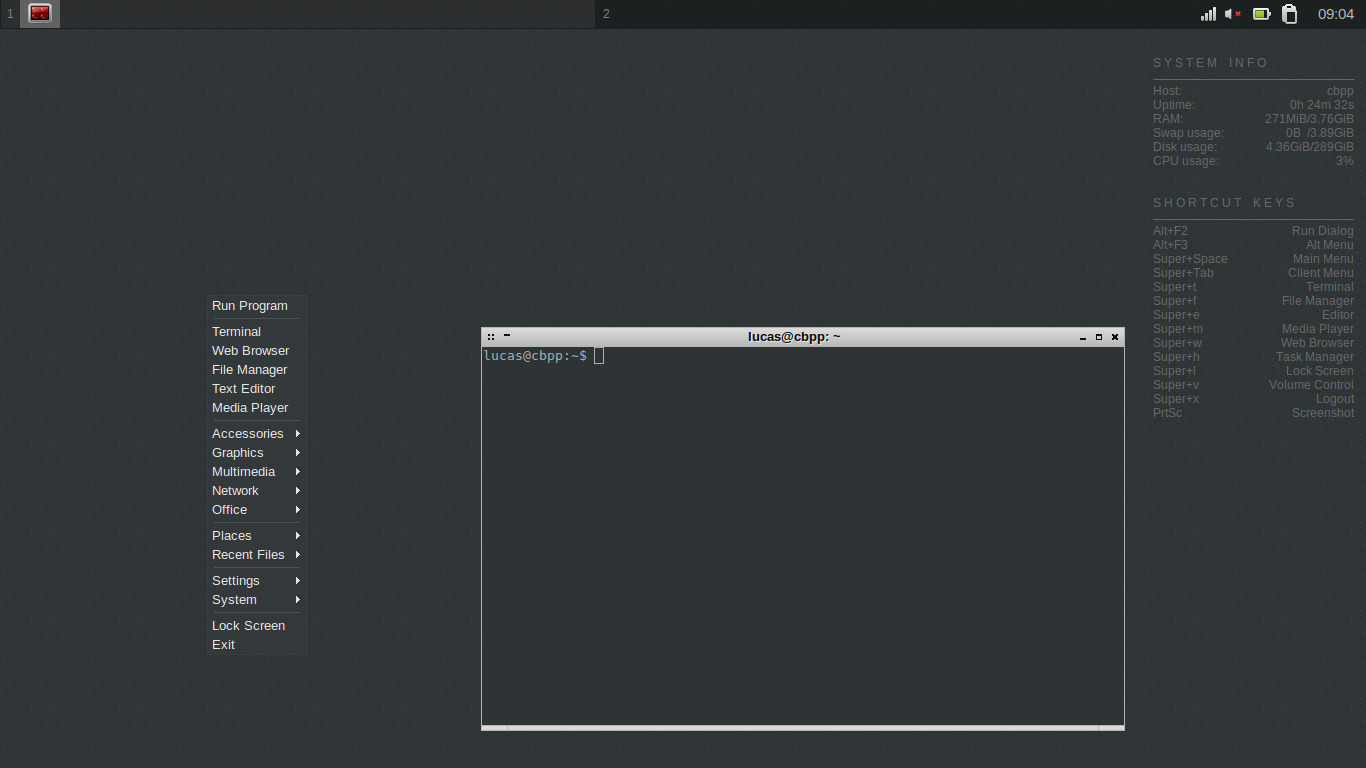 Openbox View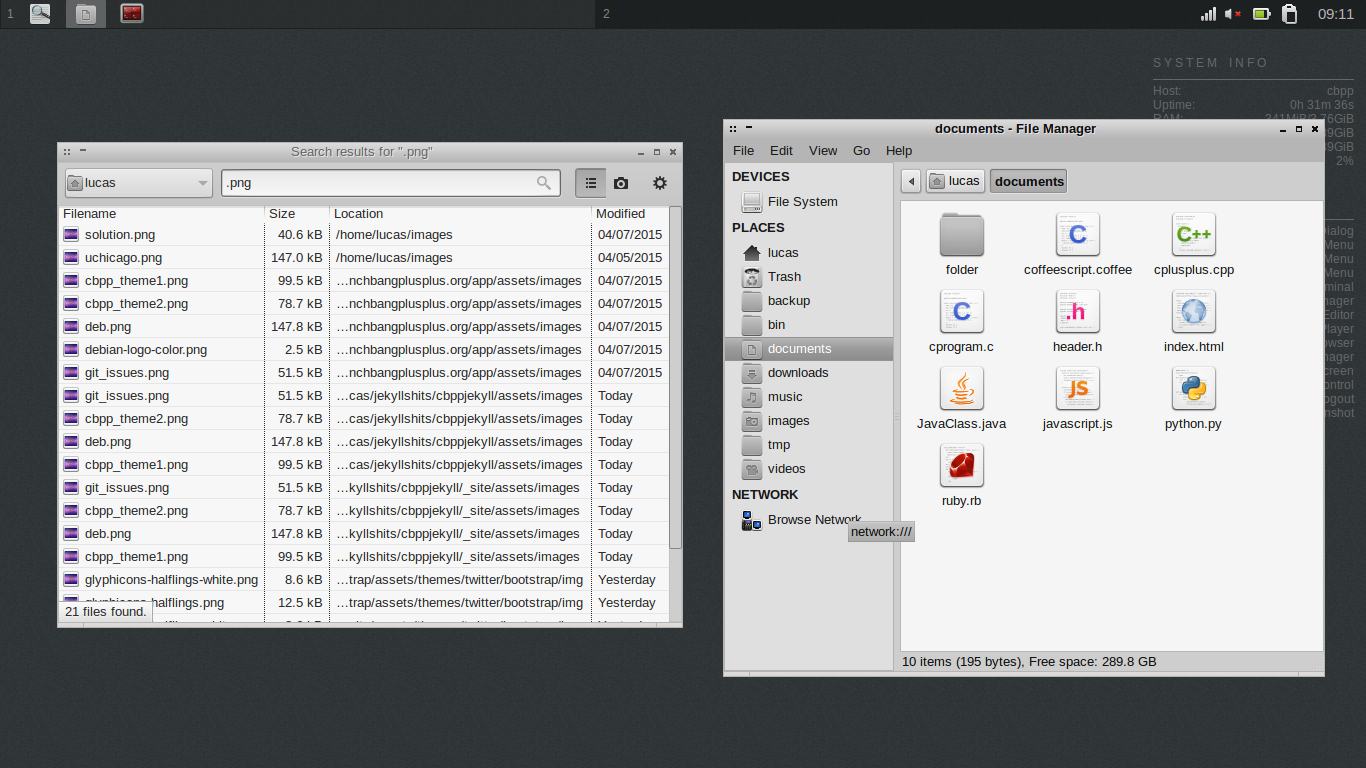 Folder View
Features
New to #!++
A new LXDM theme that's much more similar to the original slim theme.
Updated GTK+ 3.24 theme, and rebased CBPP icon theme on the latest Faenza set.
Many bugfixes were applied thanks to the diligence of the community!
New to debian 10
FAQ
Where are the direct downloads?
All of the older images will be provided as direct downloads. New images will be published as direct downloads once the torrents reach a self-sufficient point.
Will you still be supporting #!++ older releases?
Debian continues to issue security updates for ~1 year after a new 'stable' is release. While the older CBPP releases won't be getting any new updates from us, the repos will continue to be available for up to the next year as well.
Is the installer still a netinstall .iso?
Nope! All future builds will be based on 'live-build', which will provide a live image, as well as an installer on-disc.
What are the login credentials for the live image?
The username and password are both 'live' without the quotes.
Downloads
While older versions will remain available, we suggest the latest 64-bit version.
MD5 Sums
| OS | 64bit | 32bit |
| --- | --- | --- |
| v10 - Buster | 0fdea701b5709a4f3c79f60da3c1b0f7 | c59549231f0fc0e85bc4f6ba111f5e01 |
| v9 - Stretch | 470c802b688a5a8510c1caf537c90ede | d2a7cf74c27845ea5c3593214ec65eaa |
| v8 - Jessie | 6d5897245803ef8813674affd499a381 | 89ea83aa77f47c679c6fa9ea23cb3d83 |